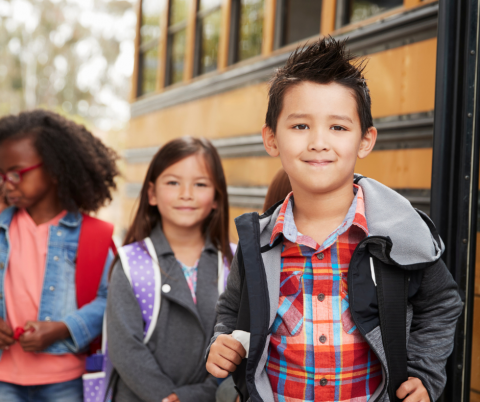 THE COUNTIES, Ontario - The United Counties of Stormont, Dundas and Glengarry will host a rural education symposium "Education Equity for Rural Students" on Feb. 3, 2022, highlighting important issues facing rural education throughout Ontario.
Informative presentations will be delivered in English to address details and recommendations contained in a recently completed report entitled "Improving Rural Education in Stormont, Dundas and Glengarry", which was prepared by Horizon Educational Consultants of Ottawa. 
This free event will be held virtually via Zoom and livestreamed on SDG's YouTube channel, starting at 9 a.m. and wrapping up at 12:30 p.m. 
"We encourage everyone interested in education for our children to take this opportunity to find out more and advocate for the changes necessary to ensure that Ontario's educational system is equitable for all students," said United Counties of SDG CAO Tim Simpson.
Following the presentations, Paul Bennett, author and Director of the Schoolhouse Institute and Adjunct Professor of Education at Dalhousie University, will provide a keynote address highlighting rural education issues.  The day will conclude with a roundtable discussion involving the presenters and keynote speaker.  Erik Lockhart of Queen's University will moderate the session.
Click on this link for our YouTube stream
SYMPOSIUM AGENDA
9:00 – 9:15 a.m. - Opening remarks - Warden Carma Williams, United Counties of Stormont, Dundas and Glengarry and Erik Lockhart, Queen's University
9:15 – 9:45 a.m. – "Improving Rural Education" presented by SDG Counties Councillor Kirsten Gardner and Stephanie Jaworski
9:45 – 10:15 a.m. – "Exploring the Social and Economic Impact of Schools in Small Ontario Communities - A Research Report from the Community Schools Alliance" and "2018 Ontario Pupil Accommodation Review Guideline" presented by Marcus Ryan and Doug Reycraft of the Community Schools Alliance
10:15 – 10:30 a.m. – Break
10:30 – 11:00 a.m. – "Rural Education Task Force: A Conversation About Rural Schools"  presented by Arlene Morell of the Thames Valley District School Board
11:00 – 11:45 a.m. – Keynote address "Pathway to Community Revitalization: School Closures, Rural Resistance and the Promise of Community Hub Schools"  presented by Paul Bennett, Director of the Schoolhouse Institute and Adjunct Professor of Education at Saint Mary's University
11:45 a.m. – 12:20 p.m. – Roundtable discussion and session wrap up facilitated by Erik Lockhart of Queen's University
12:30 p.m. - Closing remarks from Warden Carma Williams
IMPORTANT LINKS:
Click here to learn more about Stephanie Jaworski
Click here to learn more about Kirsten Gardner
Click here to learn more about Paul Bennett
Click here to learn more about Arlene Morell
Click here to learn more about the Community Schools Alliance