Image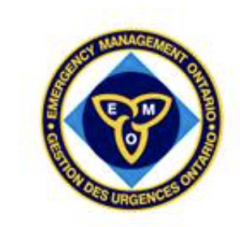 At the government level, all municipalities and provincial ministries are required to have an emergency management program. The requirements for these programs are set out in the Emergency Management and Civil Protection Act. Emergency Management Ontario supports municipalities and ministries in implementing their programs by providing them with advice, assistance, guidelines, training, and other tools.
Effective Emergency Management Programs are based on the four pillars of emergency management:
Mitigation and prevention
Preparedness
Response
Recovery
Mitigation and prevention involves activities which reduce or eliminate the effects of an emergency. Mitigation assumes that society is exposed to risk whether or not an emergency occurs.
Preparedness involves actions taken prior to an emergency to ensure an effective response including, but not limited to, public education, emergency information, training and exercises, preparing plans and operation centers, and establishing communications systems.
Response involves actions taken to respond to an emergency. Such actions in the context of an influenza pandemic would include the distribution of vaccine (once available), mobilizing human, financial, and supply resources, and emergency declarations.
Recovery involves actions taken to recover from the emergency. These activities include such elements as returning the community and response agencies to a pre-emergency phase and rebuilding/restocking of supplies initiatives.
Visit these site to learn more about Emergency Management Legislation: