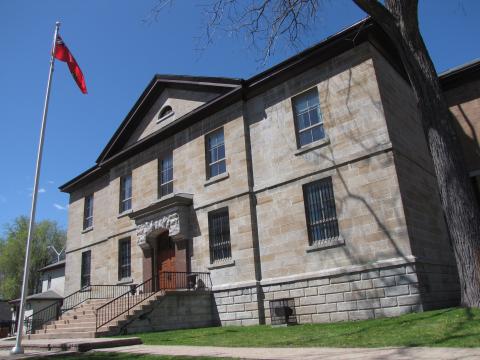 THE COUNTIES, Ontario - The United Counties of Stormont, Dundas and Glengarry has lifted the state of emergency that has been in place since March 26, 2020.
The Counties, and its partners at the City of Cornwall and the United Counties of Prescott and Russell, all declared a state of emergency at that time due to growing concerns about the spread of COVID-19. All three local governments together lifted the state of emergency this morning (June 30, 2021).
Municipal leaders from all three communities consulted with the Medical Officer of Health, Dr. Paul Roumeliotis, on the decision to end the state of emergency.
Everyone is encouraged to book an appointment for the COVID-19 vaccine at 1-888-999-6488 or at www.ontario.ca/bookvaccine.
"While we appear to be emerging from the shadow of COVID-19, now is not the time for complacency," said United Counties of SDG Warden Allan Armstrong. "I urge all residents who are eligible to receive a vaccine to book an appointment as soon as possible. We must also continue other health protocols like mask-wearing and physical distancing. I look forward to the day when this is all behind us, and through science-based decision-making we will get there soon."
COVID-19 restrictions remain in place, and residents are encouraged to stay vigilant.
"I would like to sincerely thank the health workers, citizens, and entrepreneurs for the sacrifices they have made throughout the pandemic, allowing us today to slowly resume our activities and open our businesses once again. While we must remain cautious, let us all acknowledge our collective contributions and efforts," said Stéphane Sarrazin, Warden of the United Counties of Prescott and Russell.
Municipalities will continue to support the Eastern Ontario Health Unit as the pandemic continues.
"This summer, we will be able to enjoy many of the things we've been looking forward to," said Acting Mayor of the City of Cornwall, Todd Bennett. "The end of the state of emergency doesn't mean the pandemic is over. Please continue to mask and sanitize while you're enjoying your favourite warm-weather activities."