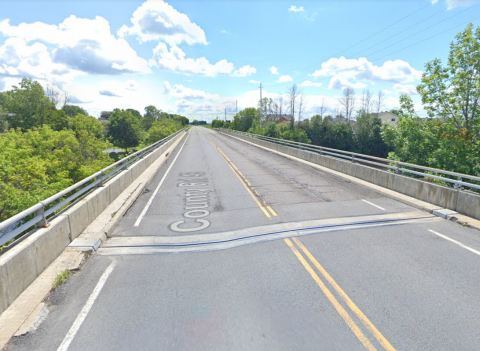 THE COUNTIES, Ontario - A major project to rehabilitate the South Nation Bridge in Chesterville is planned for later this year.
The United Counties of Stormont, Dundas and Glengarry have retained Jacobs Consultancy Canada to complete the design and undertake engineering services during construction for the comprehensive rehabilitation of the South Nation River Bridge.
The bridge is located on SDG 43 approximately 300m south of SDG 37 (Chesterville, Queen St). The work is to be completed under a full-road closure. The anticipated commencement date is to be on or about May 1 and is to be completed by Oct. 13.
The project will include pier repairs, deck strengthening, bridge jacking, bearing replacement, semi-integral joint replacement, barrier wall and curb replacement, various partial depth concrete repairs, waterproofing and paving work. Information regarding the closure will be provided during the public consultation.
Public Consultation
A public information session to explain the specifics of the project, and solicit feedback from the public, will take place as follows:
Monday March 20, 2023
5 to 7:30 pm
Nelson Laprade Centre, 9 William St, Chesterville, ON K0C 1H0
There is an opportunity at any time during the meeting for interested persons to provide comments on the work. Early identification of individual and group concerns greatly aids in addressing feedback. All information will be collected in accordance with the Municipal Freedom of Information and Protection of Privacy Act (2009). With the exception of personal information, all comments will become part of the public record.
For more information, to be placed on the project's email/postal mailing list, or if you wish to be removed from the contact list, please contact either SDG Operations Manager Michael Jans (613-932-1515, ext. 1219, mjans@sdgcounties.ca) or SDG Transportation Director Ben de Haan (613-932-1515, ext. 1208, bdehaan@sdgcounties.ca).