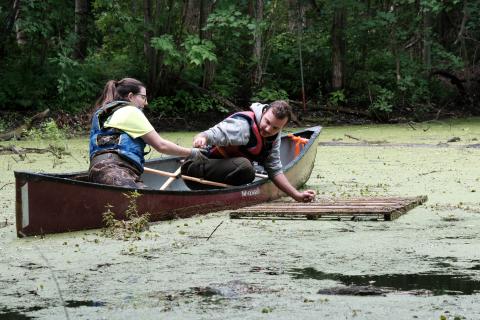 THE COUNTIES, Ontario - The Raisin Region Conservation Authority (RRCA) is accepting applications for a variety of seasonal employment opportunities to support its programs and services throughout Cornwall and surrounding area of SDG. The RRCA is currently looking to fill more than 15 seasonal or short-term positions to support watershed planning, environmental stewardship and outreach, Conservation Area services, and tree planting.
"Our current employment opportunities are ideal for students and recent graduates," said Josianne Sabourin, RRCA's administrative assistant. "From tree planting and environmental monitoring to administration and customer service, our seasonal staff get to experience various environmental occupations and services, gaining valuable experience for their future careers."
The RRCA's team of engineers, planners, communicators, biologists, technicians, and field operations staff look forward to welcoming those who will join their team in the spring. Thanks to federal, provincial, and other funding, the RRCA can recruit seasonal talent to support the busy field work and Conservation Area seasons.
The RRCA also regularly hosts interns and co-op students through the year.
The 2023 seasonal employment application deadline is Feb. 3, 2023, at 4 pm. Find out more by visiting the RRCA's website at rrca.on.ca or contact (613) 938-3811 or info@rrca.on.ca.