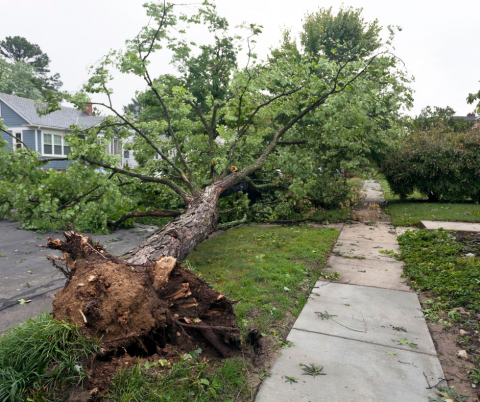 THE COUNTIES, Ontario - The United Counties of Stormont, Dundas and Glengarry is helping with cleanup, following the destructive derecho thunderstorm that recently roared through the Ottawa area.
The Counties have provided two tractors, and woodchippers, to the United Counties of Prescott-Russell, as that municipality removes trees and tree branches blown down by the storm that left tens of thousands in eastern Ontario without power.
"We're pleased to be able to provide this equipment to help our friends in Prescott-Russell," said Benjamin de Haan, SDG's Director of Transportation Services. "We expect that the tractors and woodchippers will be on loan to Prescott-Russell for a few weeks while crews complete their clean-up efforts."
De Haan said loaning these pieces of equipment will result in a small delay to the start of spring mowing.