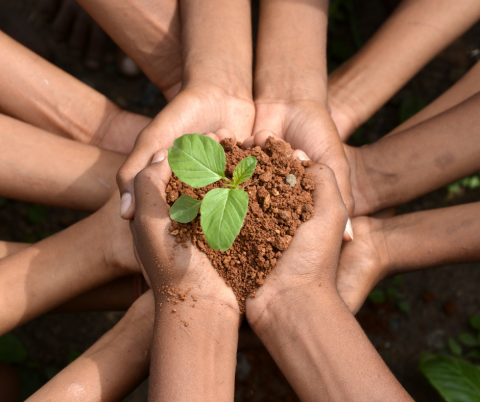 SDG COUNTIES, Ontario - SDG Counties is searching for an intern to take part in a paid placement that will advance local climate-change solutions being considered in select Ontario municipalities.
SDG Counties has been selected as one of three host municipalities in the province that are working or seeking to work on climate change within their communities and will provide interns with mentorship opportunities about the municipal political process.  
​In this inaugural pilot year, the Municipal Climate Internship (MCI) will provide young environmental leaders, age 18-30, with the opportunity to work and learn alongside semi-rural, upper-tier municipalities that are invested in advancing local climate change solutions. Successful applicants to the program receive a six-month paid internship placement with a host municipality and take part in cohort-based leadership and professional development.
Through the MCI program, interns will gain first-hand experience and knowledge in municipal climate issues, solutions, and local decision-making. Interns will be exposed to various municipal government and political processes and will become well-versed in how climate change is integrated into municipal planning. The knowledge, experience and professional skills gained will help prepare participants for careers as local climate leaders.
Most interns will perform a variety of tasks for their municipality. This could include researching municipal climate mitigation or adaptation solutions, planning for stakeholder engagement events, or preparing information needed for a presentation at a council meeting. Tasks will vary between municipalities and may encompass a wide variety of opportunities depending on their needs. Outside of placement work, interns will participate in leadership and professional development including workshops, sharing their experiences and fireside chats with experts from industry, the nonprofit sector and/or municipal government.
The MCI program runs from January/February to June/July 2024. Interns will receive a monthly stipend of $2,750, for a total of $16,500 over the six months of the program. Interns can expect to work full-time hours (37.5 hours) weekly. Most of this time will be spent with the host municipality, but each week, there will be a couple of hours of ELC programming dedicated to leadership and professional development. In January, all interns will participate in an orientation program to get familiar with municipal government, the municipal climate landscape, and the rest of the cohort before placements begin.