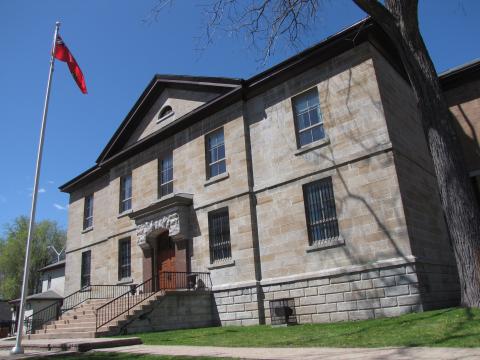 THE COUNTIES, Ontario – The United Counties of Stormont, Dundas and Glengarry has approved, in principle, its 2023 budget, which focuses on mitigating inflationary pressures for residents of SDG Counties.
Counties Council, at its Feb. 15 meeting, put the final touches to the 2023 document which sets the budget at $71 million. The budget means a 3.72 per cent increase for an average residential property in SDG Counties. County taxes for a home valued at $220,459 will increase $48.47.
"Counties Council has agreed on a budget that allows us to continue to offer important services and complete much-needed infrastructure projects while respecting the inflationary pressures that are impacting spending habits in homes throughout our region," said Warden Tony Fraser. "Many municipalities in Ontario are grappling with potential tax increases that some would find unpalatable. Council agrees that the 2023 SDG Counties budget is both prudent, and respectful of taxpayer concerns."
Some large-scale or special infrastructure projects that will be completed in 2023 include:
46.7 km of road resurfacing - $10.8 million
21.2 km of pavement preservation, (micro-surfacing, crack sealing) - $1 million
Bridge rehabilitation activities (including $780,000 for Ferguson Bridge) - $5.4 million
Williamstown storm sewer lining - $350,000
"SDG Counties staff have spent considerable time over the last few months, setting priorities and charting a course through some turbulent financial waters," said SDG Counties CAO Maureen Adams. "Inflation is the number one challenge we faced in presenting to council a budget that builds on the programming and services that residents in our region have come to expect and enjoy."
The investment SDG Counties ratepayers make via taxation continues to be the chief source of revenue for SDG.
"SDG Counties continues to maintain a strong financial position, by keeping a solid level of reserves and not carrying debt," said Financial Services Director Rebecca Russell. "Consistent with most municipalities, SDG Counties' main source of revenue is property taxes. As funding declines, property taxes increase to support services. Taxation currently accounts for 78 per cent of our total revenue."
Counties Council will officially adopt the 2023 budget by way of bylaws at its March meeting.
Quick Facts
County taxes for a home valued at $220,459 will increase $48.47.
Total SDG Counties taxation in 2023 is $55.1 million, an increase of $2.8 million from 2022.
Increases to assessment values are phased-in over a four-year period, the previous cycle being 2017 to 2020. Due to the COVID-19 pandemic, the province has postponed the 2020 Assessment Update.