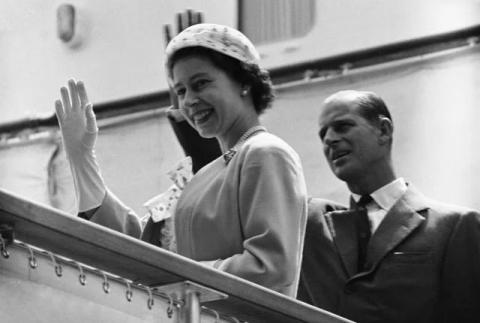 THE COUNTIES, Ontario – It is with profound sadness that today the United Counties of Stormont, Dundas and Glengarry learned of the passing of Her Majesty Queen Elizabeth II.
The Canadian Flag and the Royal Union Flag are both flying at half-mast at the County Administration Building in Cornwall. Warden Carma Williams issued the following statement concerning Her Majesty's passing.
"Today is a sad day for residents of Stormont, Dundas and Glengarry. The passing of our sovereign, Her Majesty Queen Elizabeth II, brings with it a sense of loss that will create a void not easily filled. The Queen was a leader who identified with every nation of the Commonwealth and each of her subjects.
The Queen held a special place in her heart for Canada and we will cherish memories of her visits to our local region as examples of the deep ties she had to our country. The Queen was not only respected and loved, but in a world of constant change she was a steadying presence.
On behalf of Counties Council and the residents of Stormont, Dundas and Glengarry, I extend our sympathies to the Royal Family, including King Charles III. Long live the King."