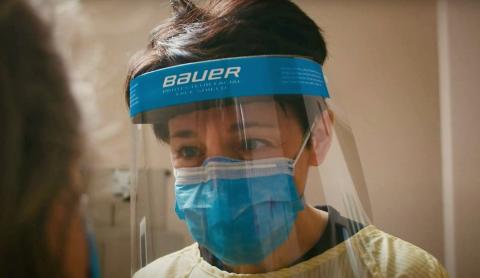 THE COUNTIES, Ontario – Our hospitals are the pulse of our communities. They help to keep our communities healthy and they play a big role in supporting our local economies. Throughout the COVID 19 pandemic, healthcare professionals were put under pressure like never before. The pandemic highlighted the ever-present staff shortages of nurses, doctors and other professional staff that has been worsening across the country for decades.
The labour shortage is not unique to health care. Nationwide, Statistics Canada says about one million jobs sit empty. But the shortages in health care are the most pronounced.
"In SDG Counties, like other areas in the province, our acute-care facilities are struggling with staff shortages. As a county, we recognize the need to help our hospitals to promote their job opportunities and to attract new talent to our region. We are calling on our residents to help spread the word about the benefits of our beautiful region and the opportunities that abound here," said SDG Counties Manager of Economic Development Tara Kirkpatrick.
In order to help with this branding campaign SDG Counties is launching a new marketing campaign dedicated to the promotion of local job opportunities in healthcare. We are kicking off this campaign with a new signature video produced in conjunction with Hôpital Glengarry Memorial Hospital, focused on job opportunities in acute and sub-acute care.
Other video features are being planned for later this year, focusing on regional assets in health care.
"The need for health care professionals at our hospital has never been greater, and we are eager to recruit new people to our team to ensure continued access to health care services here in North Glengarry. This video is a small but mighty snapshot of what Hôpital Glengarry Memorial Hospital offers. You'll get a rewarding and varied work experience in a collaborative environment where people are people, not numbers. We also have several recruitment and retention incentives in place to support a move to SDG Counties. I'd encourage health care providers to join our team and enjoy the best of both worlds – a rural community nestled right between Ottawa and Montreal, with only an hour's drive to each of these urban centres," said Robert Alldred-Hughes, President & Chief Executive Officer at Hôpital Glengarry Memorial Hospital.