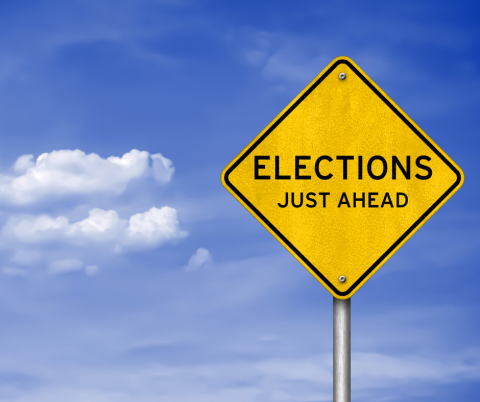 THE COUNTIES, Ontario - Candidates running for office in the 2022 Ontario municipal election must adhere to specific rules and policies with respect to election signs on County roads and rights-of-way.
Election signs are permitted in the County right-of-way; however these signs must be:
Located as far away from the travelled portion of the road as possible (back slope of ditch/close to the fence line).
Installed away from intersections and driveways to allow for proper sightlines.
Erected in a way that does not interfere with roadway maintenance activities such as grading or mowing.
Installed with a quick breakaway system (metal push rods or lumber framing no greater than four-inch nominal thickness).
Election signs are not to be attached to any existing signs, posts or utility poles within the right of way and must conform to specifications listed in the Ontario Traffic Manual – Book 7. Signs installed with wood posts greater than four-inch nominal thickness are not considered temporary.
Any signs that do not meet the standards noted above will either be relocated to an appropriate spot adjacent to where it was previously erected or carefully removed and brought to the nearest County patrol garage. If the County is required to remove a sign, it will contact the campaign office to advise where the sign can be picked up.
When erecting signs within the right-of-way, please keep in mind that election signs are to be removed at the candidate's expense within 48 hours of election day, Oct. 24.