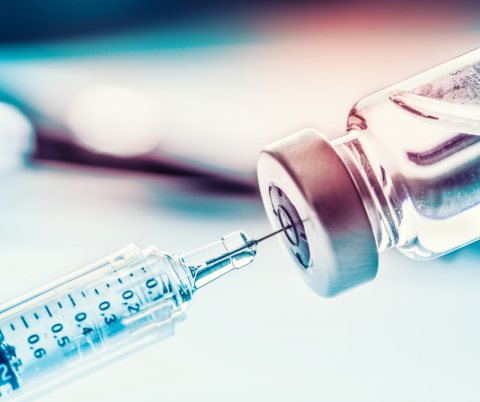 THE COUNTIES, Ontario - The Eastern Ontario Heath Unit (EOHU) will be holding walk-in COVID-19 vaccination clinics for children aged five to 11 and their household members, including children aged 12 to 17 who have not yet been vaccinated or need a second dose. The clinics will take place on weekends from Dec. 4-18 in six schools across the region. The schedule and clinic locations are available at EOHU.ca/vaccines5to11.
To receive a vaccine at one of these walk-in clinics, children must either live or attend school in the United Counties of Stormont, Dundas and Glengarry, the United Counties of Prescott-Russell, the City of Cornwall or Akwesasne.
"Now that the Pfizer vaccine has been approved for use in children aged five to 11, we're working hard to make it as easy as possible for parents to get their children and other household members vaccinated," said Dr. Paul Roumeliotis, Medical Officer of Health at the EOHU. "I'm sure many families will find these weekend walk-in clinics convenient."
These weekend Walk-in COVID-19 Vaccination Clinics have been created specifically for the five to 11 age group along with their household members and are in addition to the Community-Based Clinics which do not currently offer pediatric walk-in options.
Parents can also book a vaccination appointment for their children at a community-based clinic through Ontario's COVID-19 vaccination portal at covid19.ontariohealth.ca or by calling the Provincial Vaccine Contact Centre at 1-833-943-3900. 
For more information about the COVID-19 vaccine for children aged five to 11, please visit the EOHU's website at EOHU.ca/vaccines5to11.