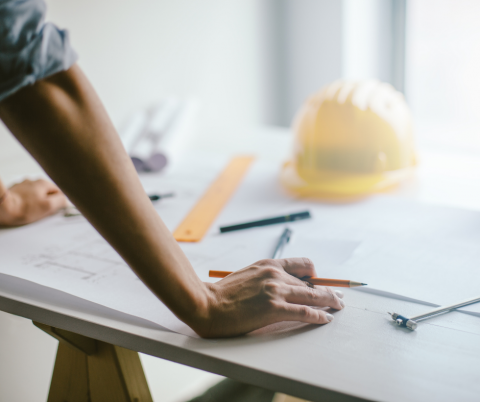 THE COUNTIES, Ontario – Nine projects, totalling more than $173,000, have been approved by the United Counties of Stormont, Dundas and Glengarry as part of the second 2021 intake for the popular Regional Incentives Program.
Counties Council, at its Oct. 18, 2021, meeting approved the funding allotment for the program, which seeks to augment existing building stock in SDG, while also providing support for local tourism amenities.
The recipients include:
2685416 Ontario Inc. (O'Farrell Financial), Township of North Dundas -     $19,500
Ritchie Feed and Seed Inc., Township of North Dundas -                            $34,000
Smirlholm Farms Honey, Township of North Dundas -                                 $9,681.80
Finch Laundromat, Township of North Stormont -                                         $25,000
Dentz Orchards and Berry Farm, Municipality of South Dundas -                $2,500
Whittaker Storage Inc., Municipality of South Dundas -                                $12,500
Ferme Butte & Bine Farm, Township of South Glengarry -                           $22,000
Lost Villages Brewery, Township of South Stormont -                                  $45,000
Lion Motel, Township of South Stormont -                                                     $3,000
Total:                                                                                                                    $173,181.80
"It's exciting to see the impact that the Regional Incentives Program has on our communities.," said Tara Kirkpatrick, Manager of Economic Development for the United Counties. "This program is helping to launch new businesses and to grow others. It's an opportunity to spur new tourism assets, to generate significant investments in our communities and to help realize dreams."
The 2021 Counties budget called for $250,000 to be spent via the Regional Incentives Program. Counties Council had also previously granted permission for unspent funds to be reallocated back into the program. The $173,181.80 in grants for this latest intake will be drawn from funds reserved for this program.
2685416 Ontario Inc.: To facilitate an office expansion into an adjoining, vacant commercial space (adding approx.. 1,257 square feet of space). This will lead to additional office spaces and a new meeting space. Exterior enhancements include new windows and doors; the installation of a mural at the rear of the building; and a new digital display screen sign at the front of the building.
Ritchie Feed and Seed Inc.: To expand their existing business with the addition of four new, commercial greenhouses, which will add about 9,200 square feet of space to their business.
Smirlholm Farms Honey: To complete the replacement of the tin siding on the converted dairy barn, now used as an apiary and to add a screened observational window with a rolling shutter and two additional windows so visitors can view the honey yard. A gutter running the length of the barn will also be filled with cement to improve accessibility inside the barn.
Finch Laundromat: To Improve the façade with new siding, windows and doors, including the removal of the east facing balcony. To pave the parking lot; install two new commercial signs and gut the interior of the former, vacant, laundromat and reinstate it as a modern, commercial laundromat that will be open to the public.
Dentz Orchards and Berry Farm: To improve the landscaping at the front entrance to the property by levelling the
area and adding gravel to create a parking lot and improved laneway.
Whittaker Storage Inc.: To conduct renovations and expansion to the existing building, creating a space for up to four additional businesses; and creating 26 storage units as well as outdoor storage.
Ferme Butte & Bine Farm: To expand the existing bed and breakfast by adding one additional guest room; to renovate the bathroom; conduct extensive landscaping; construct an Amish style shed to serve as a farmgate stand; install new commercial signage.
Lost Villages Brewery: To renovate a vacant, former grocery store into a trendy new brewery, including a 20' x 60' building expansion; a new patio; and extensive interior conversion.
Lion Motel: To Make property improvements to extend the existing walkways and replace the concrete with interlocking stone.