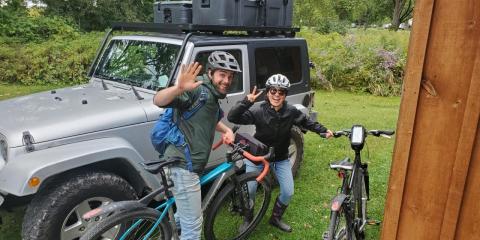 THE COUNTIES, Ontario - On Friday, September 8th, The United Counties of Stormont, Dundas, and Glengarry hosted a "Welcome Home Party" for our SDG County Brand Ambassadors, Emily Tohana and Michael Bricteau. Emily and Michael were awarded the title of brand ambassadors in 2022 after having been selected as the "Date My County" winners in a nation-wide contest that attracted viral attention.
After dating our region for the last few months, they're finally able to "move in" to SDG.
"We've used this opportunity to celebrate Emily and Michael's move into the county, and to reveal the community they have chosen to call home. During COVID 19 our communities grew. New residents flocked to our County - and we wanted to celebrate these successes," said SDG Counties' Manager of Economic Development, Tara Kirkpatrick.